Stacey Cochran is my guest blogger this week. He's the author of CLAWS, his latest novel, as well as the Colorado Sequence. Stacey teaches writing at NCSU and is the organizer of ever-growing Write 2 Publish Meetup group, which promotes authors, publishing and writing in the Raleigh area. To find out more info about Stacey, please visit his website
here
.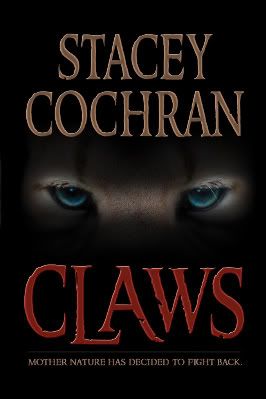 How to Publish a Book: CLAWS Book Tour Day 3
Day 3 of my 45-day blog tour sees me visiting my good friend
Alice Osborn's blog
. At her place today, I discuss the background and motivation driving the writing of CLAWS. Yesterday, I was able to line up another interview. This one will be a Skype interview to air at
podioracket.com
. For those who haven't tried Skype yet (yesterday I made my first Skype call), it's essentially a way to make phone calls using your computer. Basically, you just talk into the internal mike on your computer to the person on the other end and they speak back through your computer's speakers (note: this is the non-technical definition). It's really pretty neat. So what the gals at podioracket.com are doing is an audio-interview call-in show with authors who publish their books at Podiobooks.comIt's an inspiring programming model.
10:30 am est